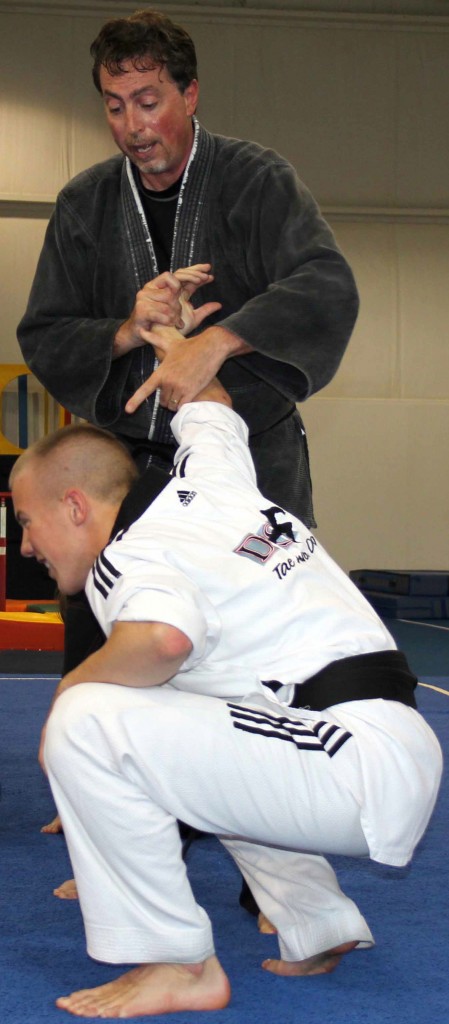 Andrew Tourin
Reno, NV
Rank: 6th Degree Black Belt Danzan Ryu JuJitsu
2nd Degree Kodokan Judo
4th Degree Goju-Shorei Weapons
EMAIL 
All Weapons testing products and testing will go through Master Tourin

Master Andy Tourin has been practicing Martial Arts for over 30 years. He has instructor's certificates in Danzan Ryu JuJitsu (6th Degree, Rokudan), and Kodokan Judo (2nd Degree, Nidan) under Prof. L. L. Cary; and the Goju-Shorei Weapons System (4th Degree, Yodan) under Soke Dave McNeill.
He is affiliated with and certified by the U.S. Judo Association, American Judo-JuJitsu Association, The International Bujinkan Ninpo Kai, JuJitsu America, Goju-Shorei Systems, Unity Martial Arts Association, USA Jujitsu and Martial Arts Federation and the Nevada Coalition of Martial Artists.
Master Tourin has served as assistant coach and head referee for the USA Sport Jujitsu and Grappling team and was named Official of the Year in 1995 by the NCMA.
He has over two decades of teaching experience, having been the head instructor of children's, adult co-ed and women's programs. He has instructed, assisted or participated in local, national and international seminars covering edged weapons, impact weapons, firearms, weapon disarms and retention, ground fighting and various Chinese, Japanese, Okinawan, Filipino and American systems.

Master Tourin is also featured in internationally distributed instructional videos and DVDs.